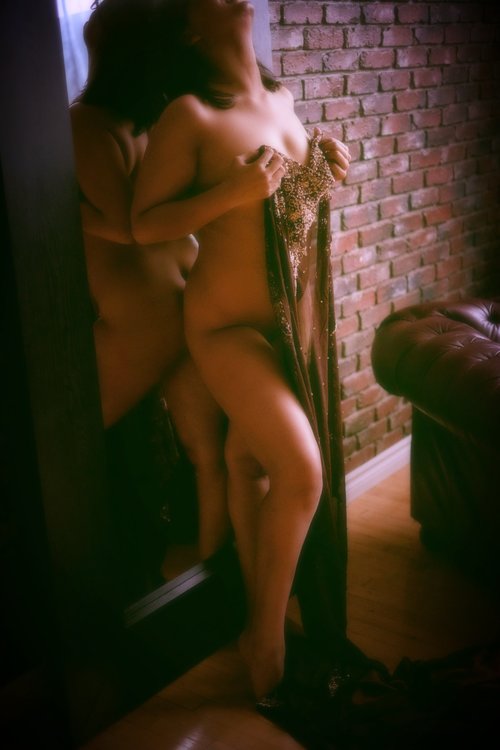 Why compromise? Why wait? Your best life is within your reach if you're willing to grasp it.
You live a responsible life. You keep your word and your commitments. You live confident in the knowledge that you deserve your desire; you owe it to yourself and the world to explore your erotic life. You're unafraid of striving for what you want. You know you weren't put on this planet to live an average existence.
But you can't do it alone, can you? Ideally, you're also in search of a partner in crime, an imaginative playmate with whom you can connect on a carnal, intellectual, and emotional level leaving you refreshed, renewed, and ready to conquer whatever awaits you in the 'real' world. That's what brings you to me:
- A writer, non-profit consultant, and professional creative with a secretive play persona.
-
A face that launched a thousand ships and a body that doesn't quit
.
- Bold and mischievous in and out of the sheets.
- Dangerous but kind, hopeful romantic, insatiable flirt.
- Maturity paired with the curious spirit of an ingenue.
- A student in the ancient arts of Tantra and the Kama Sutra.
- A relentless seeker of sensual experience fascinated by the inner workings of desire.
- A down-to-earth intellectual and dreamer with her head in the clouds and feet firmly planted in the ground.
- Equal parts girlfriend and porn-star, domineering goddess and spoiled submissive, frequent switch.
I'm not one for gossip or indiscretion but I must admit many of my reviews make me throb. Find me at
TER ID 148855
and you may agree. A few tastes:
- "Her pictures don't do her justice."
- "Never have I ever had such enthusiasm. I actually can't stop thinking of her. I will repeat over and over and over."
- "I found her so inviting. She is smart, beautiful, and full of instinct. She can read you mind and feel your hot buttons instantly."
- "I had never experienced an Indian woman before and Asha exceeded my expectations."
- "Very discrete, she made sure to check me out for safety, but once I met her, I was blown away. Incredibly beautiful and an amazing person. Very intelligent, great conversationalist. I'm going back as soon as I can. She is AMAZING!!!"
- "She is beautiful from head-to-toe with a sweet personality and very sexy. She was playful, smart, and open-minded. Her location is very discreet, comfortable, and well-equipped. The appointment was unrushed and the connection felt genuine. We shared a drink to start, let the chemistry build while we talked, then things really exploded in the bedroom. I'm already making plans to return to Toronto for another visit."
I'm available for brief or extended engagements out on the town, at your upscale hotel, or in the luxurious and elaborately equipped privacy of my studio conveniently and discreetly located in Toronto's downtown west-side.
2000/All night off-the-clock
1000/4-6hrs Dinner + Dessert
900/3-4hrs Cocktails + Amuse Bouche
600/2hrs
500/90min
400/hr
Of course, neither of us are up for meeting just anyone, so a simple and painless screening process is required to ensure our mutual safety, comfort, and discretion:
- Send me the name, website, and contact information for a femme fatale from your past and I'll reach out so she can sing your praises OR
- Employment verification where you provide a work number that I can use to reach you through a switchboard/receptionist OR
- A 50% deposit on our date made by Paypal/EMT along with a brief phone chat.
Rest assured your information is solely for my confidential pleasure, you can trust me to keep all your secrets, but if pre-screening for the sake of security is not your style then we probably won't click and I wish you the best of luck in finding someone that is a better fit.
I highly prefer that all my prospective suitors get to know me and the experience I provide by thoroughly exploring my website. There you will find answers to your most common questions including information about my location and donations. You can also get to know me better by browsing my bio, reviews, gallery, diary, and playmates section.